"OH.MY.GOD! Gurl, this can't be a coincidence! You are both italian, both grew up in the same city and both of you went to the same school n' shit. You probably have met long before you both got famous! Just imagine maybe you've been in the same place with your friends and fam and ten years from now you both are married and look at pictures and realize. BOOM! You're both in the same picture even before you knew each other. THIS I tell you it's meant to be!!!"
meinte Courtney sofort absolut überzeugt. Ein bisschen mehr Kontext? Yeah, dachte ich mir.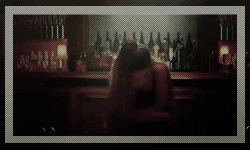 ---
You can call me crazy 'cause I want you
And I never even never fuckin' met you
---
30. Mai. 2018. Girls-Night in meinem New Yorker Penthouse. Sieben meiner closest Friends und Alkohol. Oh und natürlich die neuste Trend App, die einem voraussagt, auf was für Dinge man achten müsste, um den Seelenverwandten zu finden. Let the games begin. Alles natürlich just for fun. Reihum kam jeder dran und bei einigen traf alles auf ihre aktuellen Partner. Als letztes natürlich musste es mit dem großen Finale enden. Wer wird der future husband-to-be von Ariana Grande?! Alle Angaben in Google eingegeben und das Ergebnis sorgte für Kreisch-Alarm. You and Noah Centineo are meant to be. Wer mich kennt weiß, dass ich aufgrund von meiner Nonna und meinem Nonno ziemlich abergläubig bin. Deshalb ließ mich all das von dem Abend auch nicht mehr los. Lächerlich eigentlich, denn bis dahin kannten wir uns nicht persönlich. Natürlich war mir dein Name und deine Werke genauso bekannt wie dir meine. Du bist schließlich DER rising Star. Die maximale Attention, die seither auf dir liegt, ist dir noch immer suspekt. Meanwhile habe ich mich schon damit abgefunden, das jedes kleinste Detail meines Lebens direkt für eine Schlagzeile sorgt. So natürlich auch die Story bei der sich jeder nur gedacht hat. 'Oh Baby what is ya doin?!' Yeah, die whirlwind Beziehung/Verlobung. Ob Pete eine Ablenkung war? Oh ja definitiv und das in mehreren Aspekten. Er lenkte mich von der Trennung von meinem Ex Mac Miller, die mir sehr sehr sehr sehr schwer gefallen ist ab. On top hielt er mich davon ab, zu ihm zurückzukehren. Vor allem aber allen beweisen das keine App der Welt, den richtigen Partner fürs Leben auswählt. Truth to be told for allem mir.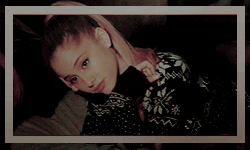 ---
Say I'm trippin' if you feel that
But you without me ain't right
---
In dem Zeitraum wollte ich einfach nur das sich jemand, um mich kümmert, mir love and attention gibt und hab auch vor vielen Dingen einfach die Augen verschlossen.
'I dOn'T cArE wHaT yOu ThInK -I lOvE hIm.'
Gott, wenn ich nur darüber nachdenke. Heute kann ich verstehen, das alle sich dachten: Was tut sie da?! Vor allem aber bereue ich so einiges. Denn das Schicksal ist oft wirklich ein mieser Verräter. Am 7ten September verlor ich meine Welt. Für mich brach alles zusammen. Die Nachricht erreichte mich, direkt ein paar Momente nach dem er gestorben war. In meinem naiven Glauben hatte ich immer die Hoffnung gehabt, Mac würde den Kampf gewinnen. Ich hatte mich von ihm verabschiedet mit den Worten 'Wir sehen uns in einer anderen, besseren Welt.' DAS war nicht, was ich damit gemeint hatte. Es gab Gerüchte, das Pete ihm Nachrichten geschickt hat mit Bildern von uns und dem Kommentar:
Du wirst sie nie wieder haben'
. Ich selbst bin dem nie nachgegangen. Mein Herz war dafür too heavy und alles war zu dunkel um mich herum. Fakt war diese Romanze oder whatever es gewesen war, war vorbei. Nach außen hin gab ich mich trauend, eben die Ariana, die alle kannten. Die Realität sieht aber ganz anders aus. Nur eine Freundin weiß dass ich, als wir noch zusammen waren, Pillen und das ganze andere Zeug probiert hatte um vielleicht verstehen zu können weshalb er es immer und immer wieder über uns gestellt hatte. Das Problem nun nur ist, das ich durch die Trauer und allem drum herum, das trotzdem funktionieren müssen, im selben Sumpf befinde. Hilfe? Das hält mein Team nicht für klug, es könnte meiner Karriere schaden. Wie damals bei Manchester höre ich immer wieder, die Arbeit lenkt dich ab und Zeit verheilt die Wunden. So ging ich auf Events und Feiern, wo man mich hinschickte. In all der Zeit hatte ich den Glauben an allem verloren. Bei Camilla Cabelos Geburtstagsfeier zeigte das Schicksal jedoch seine andere Seite.Nach Feiern war mir an diesem Tag wie jedem anderen nicht zu Mute. Die ständigen mitfühlenden Blicke der anderen Gäste halfen dabei nicht. Die Freundin, die die Kubanerin ist, geleitete sie mich hinaus um mir die Ruhe zu schenken, die ich brauchte, und sand mir die Person, von der sie glaubte, wäre einfühlsam genug um mir Gesellschaft zu leisten. Dich!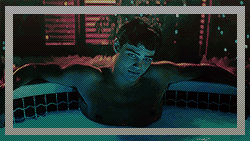 ---
Took one fuckin' look at your face
Now I wanna know how you taste
---
An dem Abend dachte ich nicht an den Abend und die App. Wir blieben die ganze Nacht bis zum Morgengrauen mit den Füßen im Pool sitzen. Am Morgen hast du mich nach Haus gebracht. Erst als ich finally in meinem Bett lag und den Abend revue passieren ließ, mit all den Gefühlen, die du in mir herauf gebracht hast, erinnerte ich mich. Von dem Tag an sahen wir uns so oft es unsere hektischen und vollen Terminkalender zu ließen. Immer im privaten da du schon nicht mit dem Medienrummel um dich klar kamst und dann ganz sicherlich nicht dem mit mir. Du wurdest zu meinem Fels in der Brandung. Selbst als ich mitten in der Nacht wegen einem Albtraum angerufen hatte, bist du noch zu mir nach Hause gefahren gekommen. In einer Nacht erzählte ich dir sogar von unseren Gemeinsamkeiten und dem Ergebnis der App. Dein Grinsen und 'That's funny cause i actually do believe in things like that you know?' stahl mein Herz.
---
breakup with your girlfriend
cause i'm bored
---
Von dem Moment an glaubte ich, selbst das vielleicht etwas dran sein konnte. So viele Gemeinsamkeiten, das war kein Zufall. Naiv? Yeah probably. Nach den letzten Monaten, wollte ich jedoch mich an diesem kleinen Stück Hoffnung klammern und einfach die gute Zeit die wir gemeinsam miteinander verbrachten genießen. Wann immer du an meiner Seite sein konntest, fiel es mir nicht so schwer, auf all die Dinge die ich einnahm zu verzichten. Es wurde eher schwer, auf dich verzichten zu müssen. Am Tag vor meiner Abreise nach New York wolltest du noch dringend mit mir sprechen, doch leider schafften wir es nicht uns zu sehen. Next thing an was ich mich erinnere, war die Schlagzeile: 'Noah Centineo and Girlfriend....'
---
last but not least
the most important facts
---
Wenn du das ließt heißt es entweder du hast es bis hier hin geschafft oder du bist noch nicht fertig hast aber mal runter gescrollt um zu sehen wie viel noch kommt. Im zweiten Fall noch etwas aber pleeeease hold on! Wie es mit den beiden weitergeht, habe ich ganz bewusst offen gelassen, da ich gerne mit dir besprechen, möchte wo und wie wir ansetzen. Ein paar Ideen für Szenen etc habe ich da aber schon. Was mir besonders wichtig ist, ist das ihr ebenso Spaß daran habt Szenarien für die Zukunft der beiden mit Drama zu füllen. Natürlich soll das den beiden über kurz oder lang ein
PAIR
entstehen. Um unsere Pläne umzusetzen, wünsche ich mir auch das die Postingfrequenz dementsprechend ist. EIN POST IM MONAT ist dabei deshalb das Minimum, da man sonst viel zu lange braucht, um weiter zu kommen. Natürlich könnt ihr im Gegenzug das Gleiche auch von mir erwarten! Das Reallife geht natürlich immer vor. Ebenso kann man mit mir auch ganz offen sprechen, solltet ihr eine Post Blockade bei dem Guten haben oder wo anders gerade einen run habt. So lange man miteinander OFFEN UND EHRLICH redet und ihr auch auf mich zu kommt ist es für mich vollkommen in Ordnung auch etwas zu warten. Dazu gehört deshalb auch ganz klar eine GUTE KOMMUNIKATION, weshalb DISCORD ODER WHATSAPP (Ich bin manchmal echt vergesslich es einzuschalten und erkläre gerne meine Spinnereien über Sprachnachrichten.) schon wichtig wären. Vor allem aber solltet ihr auch Interesse am Board haben. Wir können von uns sagen das wir eine herzliche Community sind, die immer gerne neue Gesichter sehen und sie liebevoll aufnehmen. Weshalb das wichtig ist? Ich möchte ungerne in einem Blacklist Rhythmus, mir einen neuen Partner suchen müssen und würde mich sehr freuen, wenn du in unserer Ego Fabrik ein neues Zuhause findest, wo du ganz eigenständig auch zurechtkommst und vielleicht selbst das ein oder andere Gesuch verfasst. Anschluss wirst du bei uns auf alle Fälle finden und ich werde ganz sicherlich nicht verschwinden, da dieses Board mein absolutes Baby ist. Wenn du dich also angesprochen fühlst, dann melde dich doch einfach hier. Ich freue mich bereits auf dich.